A Spoonful of Sugar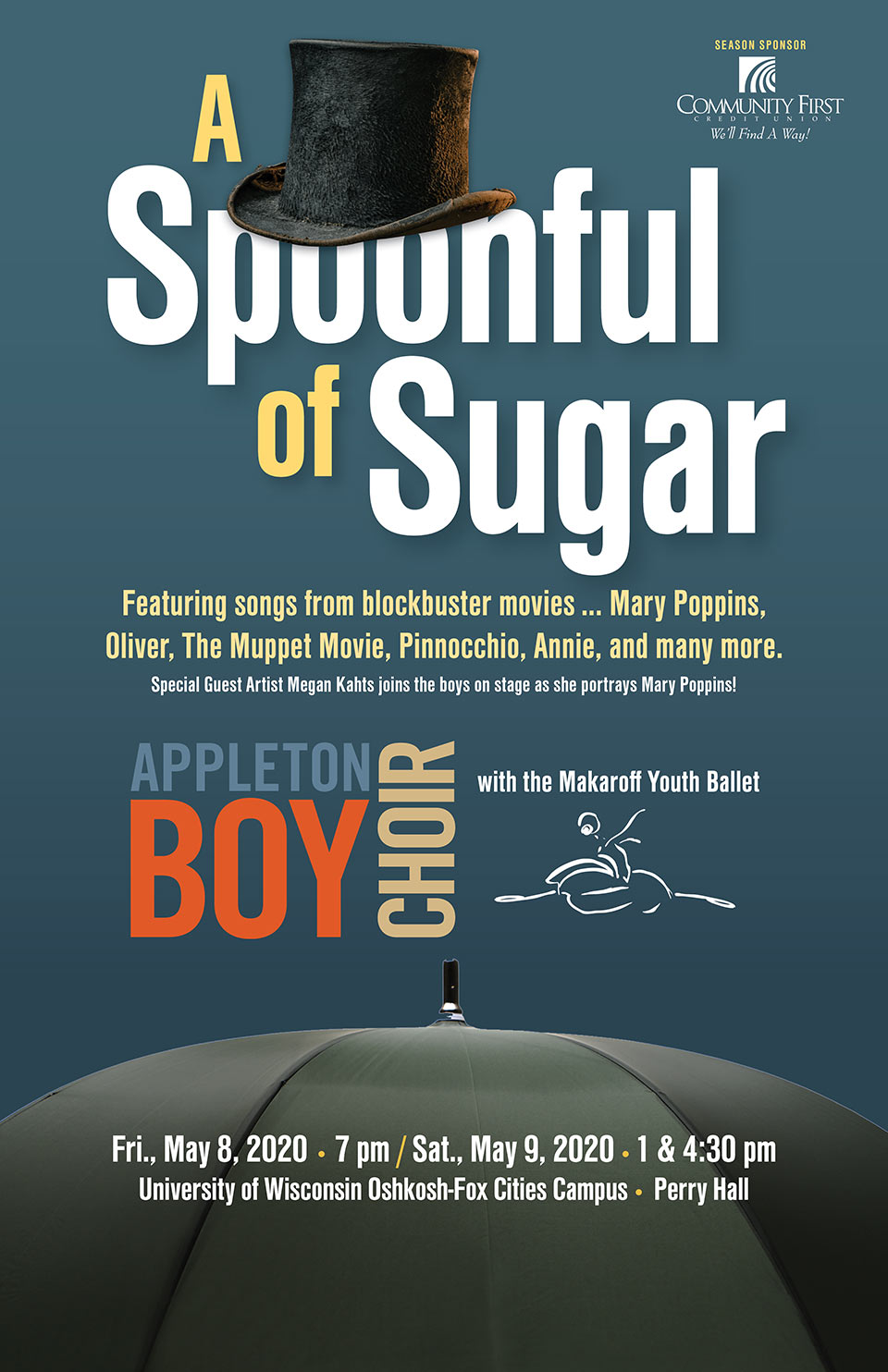 ALL APPLETON BOYCHOIR CHOIRS With Makaroff Youth Ballet
Join the Appleton Boychoir and the Makaroff Youth Ballet for this season-ending spectacular! Featuring songs from some of Hollywood's blockbuster movies…Annie, Pinocchio, Sound of Music, and even the Muppet Movie, this concert will have a little something for everyone!
But Hollywood is only the beginning! The Boys will present selections from Oliver and one of Broadway's biggest hits…MARY POPPINS! Special guest artist Megan Kahts will join the Boys on stage as she portrays Mary Poppins herself. This toe-tapping medley will be simply supercalifragilisticexpialidocious!
The elegant Makaroff Ballet dancers will finish the performance with a visual feast that will be sure to please. Don't miss this extraordinary event to celebrate through music and movement the great moments of stage and screen.